Members who want to stay informed about what goes on during contract bargaining sessions can follow The Negotiations Blog which is updated after each meeting. Send email to union [at] pft1603.org to request exclusive member access.
SPECIAL ELECTION: CALL FOR NOMINATIONS
Merritt Campus Co-Chair
PFT Career Technical Education (CTE) Chair
BCC Campus Co-Chair
For the term of date of election through June 30, 2023
Peralta Federation of Teachers is announcing a special election and call for nominations for open
seats on the Executive Council. The seats open for nominations are Merritt Campus Co-Chair,
Career Technical Education (CTE) Chair, and BCC Campus Co-Chair. All PFT members in good-standing are eligible to be elected to serve on the Executive Council. Members may nominate
themselves (self-nominations are encouraged) or other members of the union for positions on the
Executive Council. Please make sure your nominee is a member in good standing of the union
and willing to run. Part-time faculty who serve on the Executive Council are eligible for up to 16
hours per month for up to 4.5 months per semester of paid service according to the non-instructional extra service salary schedule as a consultant.
Nominations are due by Monday, April 4, 2022 at 4:00 p.m.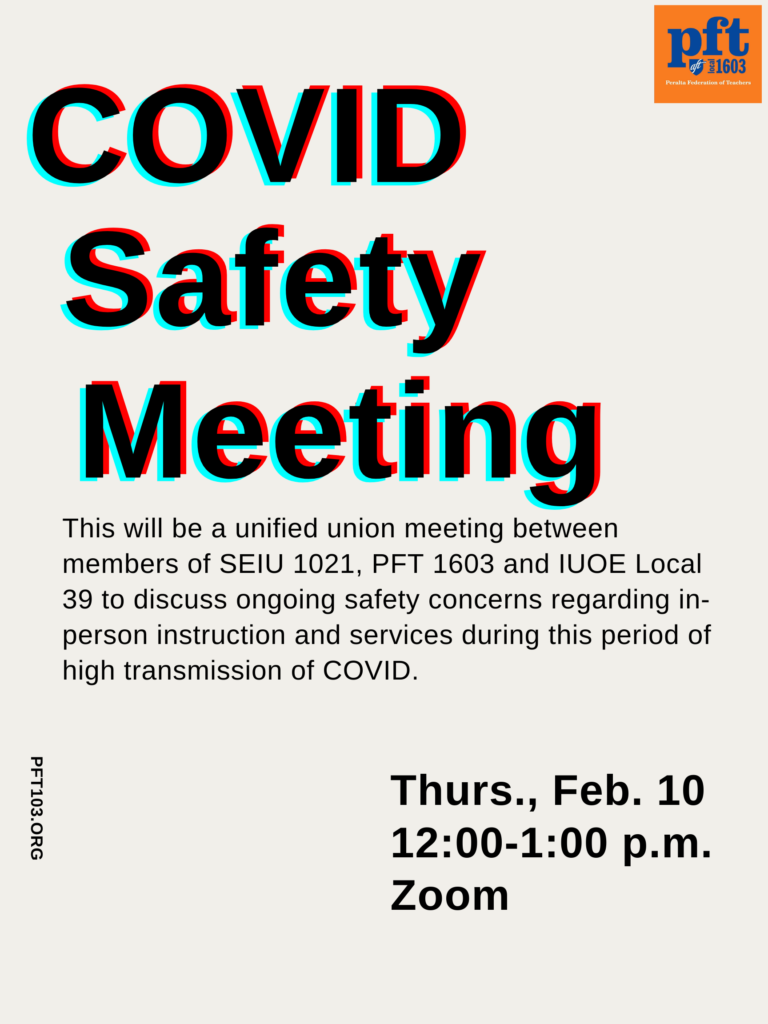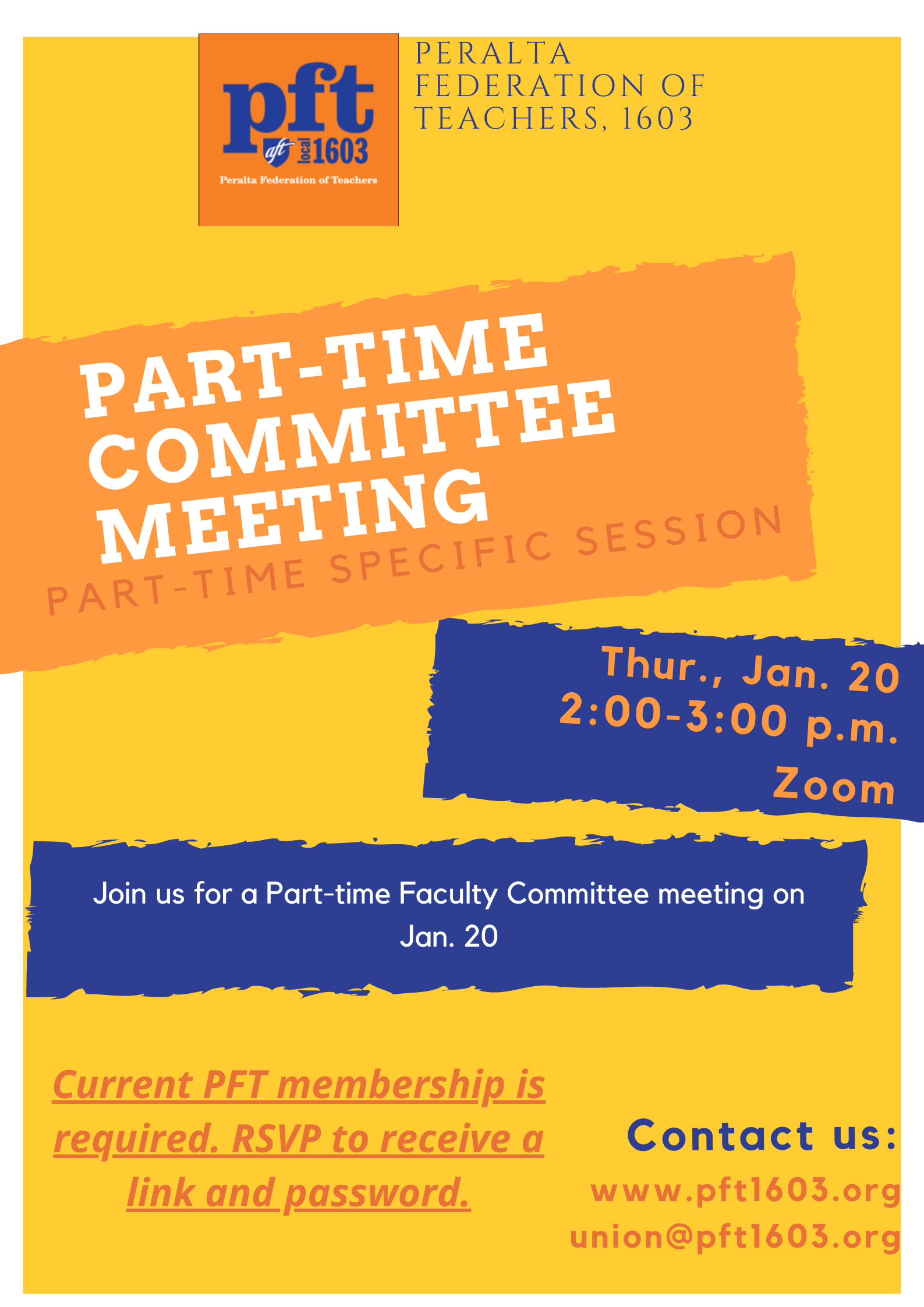 PFT is hiring an organizer for this year to help with a number of internal organizing projects/campaigns. Please see the attached job description and share with an experienced organizers that you think would be a good fit.