SPECIAL ELECTION: CALL FOR NOMINATIONS
Merritt Campus Co-Chair
For the term of date of election through June 30, 2023


Peralta Federation of Teachers is announcing a special election and call for nominations for open seats on the Executive Council. The seat open for nomination are Merritt Campus Co-Chair.  All PFT members in good-standing are eligible to be elected to serve on the Executive Council. Members may nominate themselves (self-nominations are encouraged) or other members of the union for positions on the Executive Council.  Please make sure your nominee is a member in good standing of the union and willing to run. Part-time faculty who serve on the Executive Council are eligible for up to 16 hours per month for up to 4.5 months per semester of paid service according to the non-instructional extra service salary schedule as a consultant.
Elected members of the Executive Council have the overall responsibility of decision-making for the PFT.  Campus and Committee Chairs are encouraged to hold committee meetings and/or events for their represented populations once per semester. Campus Co-Chairs are often the first contact for faculty on their campus, frequently serve on hiring and screening committees, and occasionally handle grievances.
Each Executive Council member is required to attend PFT Executive Council Meetings, which are generally on the first and third Thursday of each month from 3-5pm during the Academic Year (though extra or emergency meetings are sometimes called in the Summer).
Please be certain that your nominee wishes to run for the position, has the time to do so, and verify their willingness to serve.  You must sign this nomination form.  Unsigned nomination forms will be disregarded.
NOMINATIONS ARE DUE TO THE PFT OFFICE BY
WEDNESDAY, SEPTEMBER 7, 4PM.

 Nomination forms should be returned to the PFT office via e-mail to union@pft1603.org.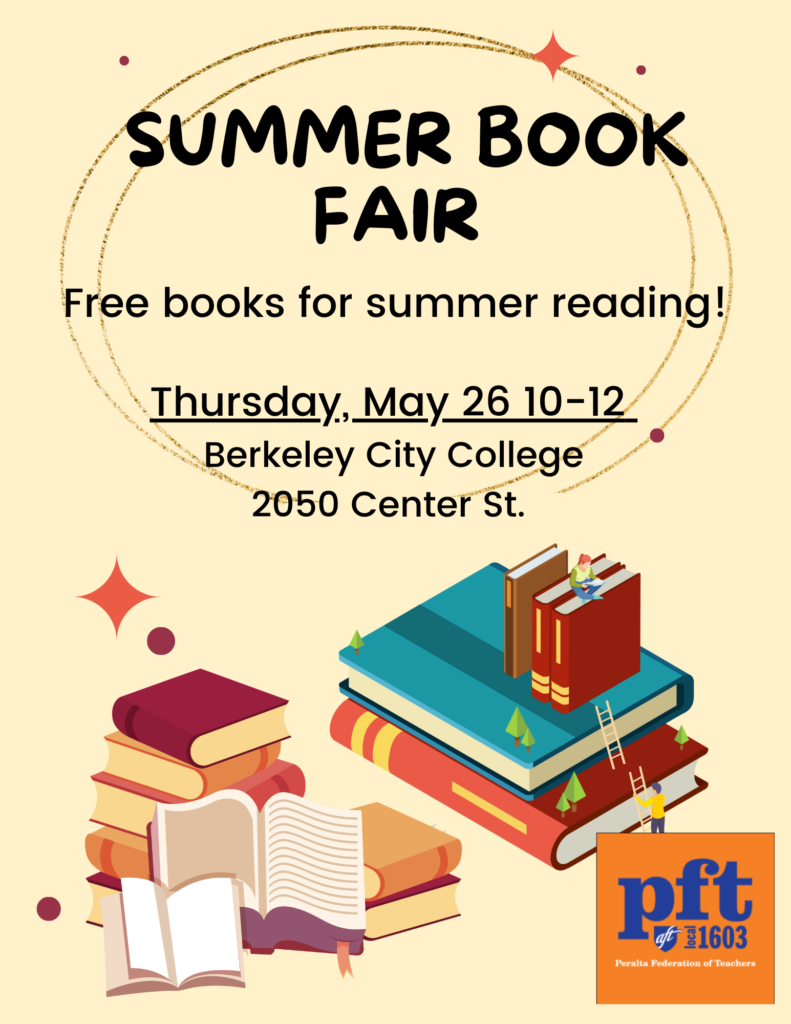 In the last two years, the Peralta Community College District (PCCD) cut more than 550 sections and laid off the equivalent of 130 full-time instructors with more expected next year–all with no input from students, staff, or faculty! Instructors, librarians, nurses and counselors have questioned the wisdom of these cuts and students are having trouble getting the classes that they need, or even registering for those that are still available.
PCCD has the money to avoid these cuts.
Please send a letter to Chancellor Jackson and PCCD Trustees to let them know we demand an end to class cuts and an investment in our students.