THE PFT OFFICE WILL BE OPEN MONDAY-THURSDAY 10:00 A.M.- 5:30 P.M. CLOSED FRIDAY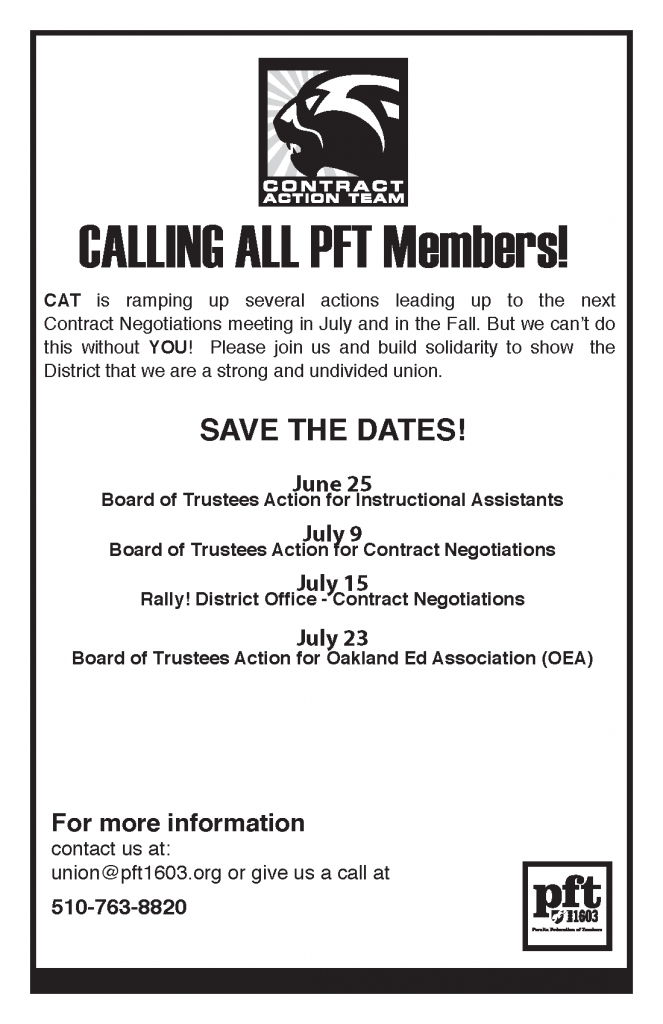 July 15 action cancelled!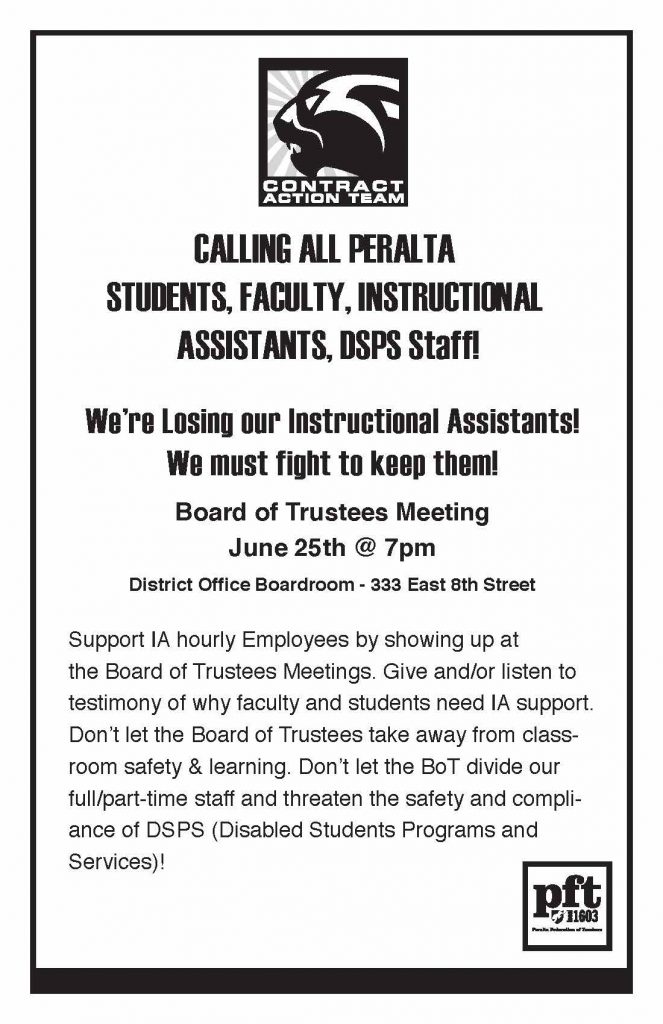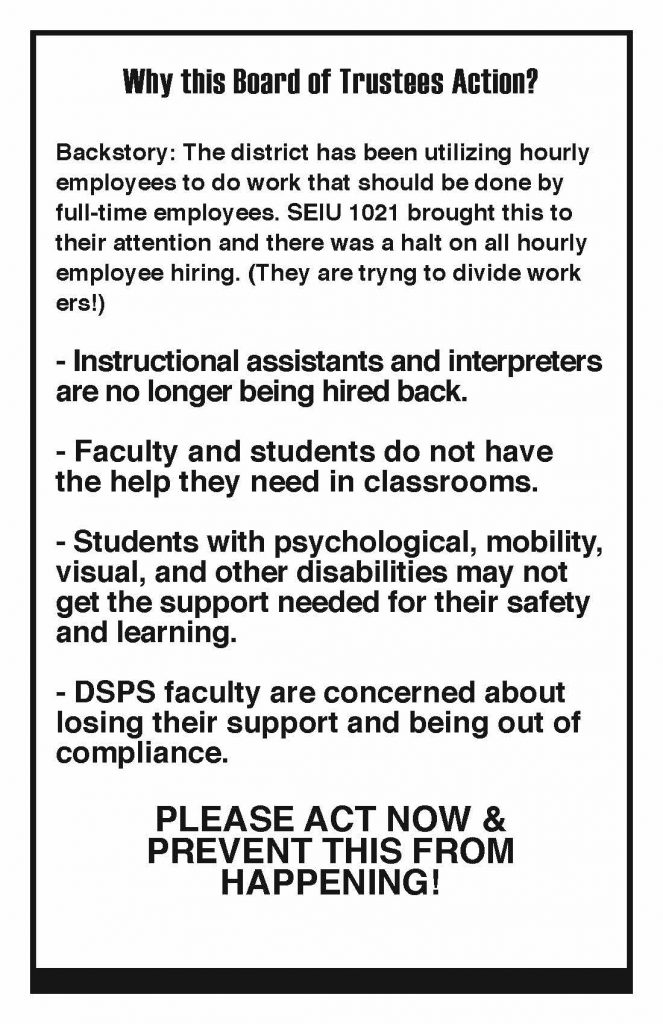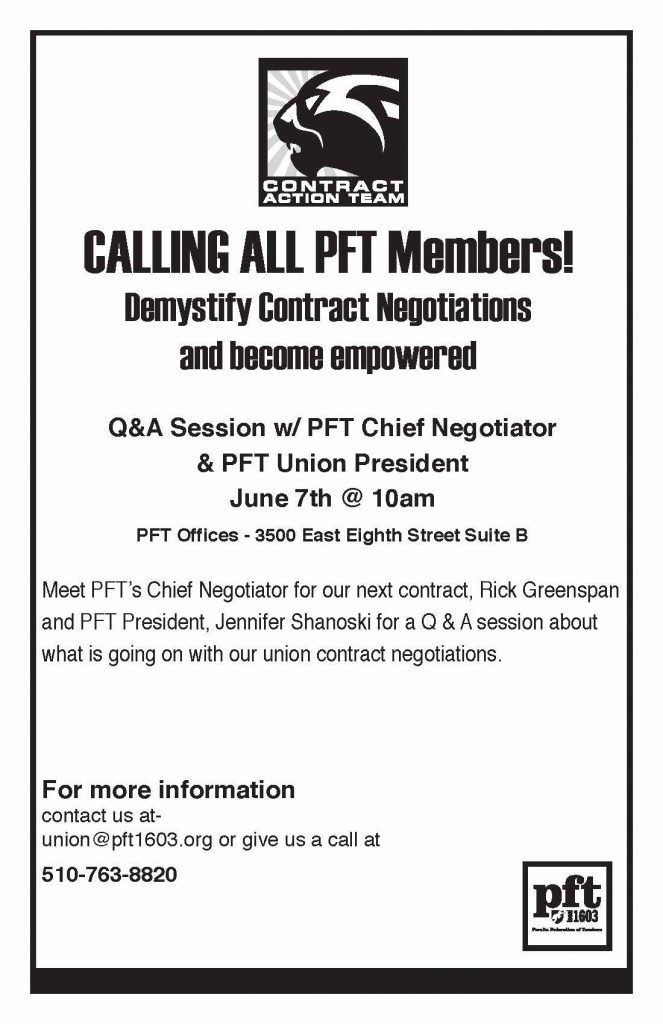 Members who want to stay informed about what goes on during contract bargaining sessions can follow The Negotiations Blog which is updated after each meeting. The latest edition details what happened at the May 23rd meeting. Send email to union [at] pft1603.org to request exclusive member access.
The latest edition of The Peralta Teacher is live.
Download the full version here.