The Peralta Community College District Board of Trustees holds its final meeting of 2014 tonight at seven in the boardroom at 333 E. Eighth St. Julina Bonilla, newly elected Area 7 trustee, will be sworn in, as will board vets Bill Riley, who cruised to reelection in Area 5, and Linda Handy, who faced no opposition in Area 3 and didn't appear on the ballot.
Trustees will also elect a new board president to replace Abel Guillén, who's off to the Oakland City Council. PFT wishes President Guillén all the best at his new gig, and thanks him for his eight years of service at Peralta.
The board will also name a new CoA prez, consider appointments to the Citizens Bond and Parcel Tax Oversight Committee, and hear the district's sunshine proposals for upcoming contract talks with Local 39, SEIU, and PFT.
Elsewhere:
*The PFT offices remain closed as contractors gut 500 E. Eighth St. and start top-to-bottom renovations. (Union HQ was flooded by a burst pipe in the fire-control system in mid-November.) PFT staff is currently working out of the Bay Area offices of its parent union, the California Federation of Teachers, at 1330 Broadway in downtown Oakland. To get in touch with PFT during construction, contact DB Coordinator/Communications Specialist Kayla Lewis at union@pft1603.org or 510.523.5238.
*PFT's annual holiday party, which for years has brought together the whole Peralta community for seasonal cheer, has been canceled due to the flood. PFT will throw an office rewarming early next term once repairs have been completed—look for announcements after winter break.
*This afternoon San Francisco Superior Court Judge Curtis Karnow will hear closing arguments in The People of the State of California vs. the Accrediting Commission for Community and Junior Colleges. SF City Attorney Dennis Herrera filed suit against ACCJC to stop the commission's disaccreditation order against City College of San Francisco. Disaccreditation would effectively shutter CCSF and cost 80,000 students access to affordable higher education. PFT will bring CCSF board members, faculty, and students to Peralta in early February for a panel discussion about the trial and the college's battles with the ACCJC.
In solidarity,
Matthew M. Goldstein, President
Peralta Federation of Teachers, AFT Local 1603
Dear Members,
Due to the current conditions at the office, the Executive Council meeting will be held tomorrow, November 20 from 3-5 at La Estrellita Restaurant 446 E 12th St, Oakland, CA 94606. The agenda will set at the beginning of the meeting.
In Unity,
PFT Staff
Greetings Members,
The PFT office had a pipe burst in the ceiling over the weekend and there has been extensive damage. Staff is working with the Landlord, insurers, and the cleanup crew to get us back in shape. We will be closed until further notice. You may still reach our voice mail at (510) 763-8820. We apologize for any inconvenience.
In Unity,
PFT Staff
On Nov. 10, PFT Executive Council Member and Part-time Representative Cynthia Mahabir and Laney College political scientist Craig Flanery discussed the challenges facing part-time faculty in higher education on the KALW call-in program City Visions. The lively conversation echoed many of the sentiments that faculty members feel but may not be able to voice. Just in case you missed it, you can catch up here to listen to the show in its entirety.
photo courtesy of optfa.com
These are not particularly good times for faculty working in Peralta, and they're even worse for faculty working at Laney. Over the past several weeks, emails have been sent and rumors continue to fly regarding Laney College's decision not to rehire Cynthia Mahabir and two other part-time faculty members, including 11-year Laney Math Department vet Matthew Hubbard. Unfortunately, much of what has been written and repeated is misleading, incorrect, and/or inaccurate. Also, unfortunately, as you will read in detail below, these incidents grew out of the charged atmosphere at Laney College.
PFT believes in the integrity of its contract. Besides the situation presented by the recent grievance over part-time faculty rehire rights, several other issues have arisen at Laney during the last couple of years that suggest the district is not as committed as it needs to be in complying with the contract and the Education Code.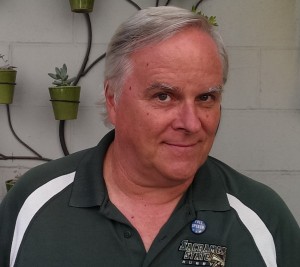 Part-timer Matthew Hubbard had taught math at Laney College for 11 years when—despite his position in the Part-time Rehire Pool—he was denied a fall 2014 assignment.
On June 6, the college sent Hubbard a short letter saying that he no longer "best fit" the needs of the school and its students. The letter was identical to that sent to another part-timer, sociologist Cynthia Mahabir, who was likewise stripped of an assignment after years of service to the college. PFT has filed a grievance on behalf of Hubbard, Mahabir, and the union at large.
WED, AUG 13
12-1PM
Laney College Cafeteria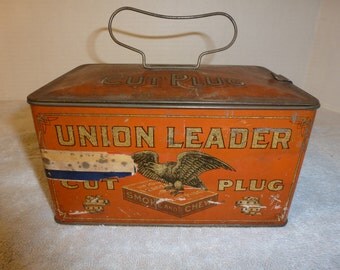 What's happening with your union?
Receive updates &  get involved!
RALLY IN SACRAMENTO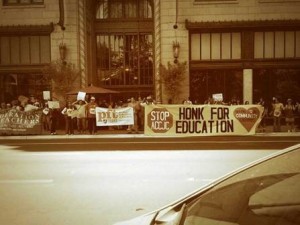 On Friday, June 6, the Accrediting Commission for Community and Junior Colleges (ACCJC) concluded a three-day meeting in Sacramento. Leaders in the fight to save City College of San Francisco lined up to speak during the 15 minutes set aside by ACCJC for public comment. As reported on the SF Chronicle website, the commission chair, Sherrill Amador, called security to stop a member of the public, Alvin Ja, from distributing a letter to commissioners after comment closed, and then tore up her copy of the handout. Hundreds of supporters, including CCSF  faculty and students, community college faculty from across the state, and community members, joined the rally outside the Citizen Hotel. PFT was on hand to support the fight.
SAVE CITY COLLEGE.  SAVE OUR STUDENTS.  SAVE PUBLIC EDUCATION!